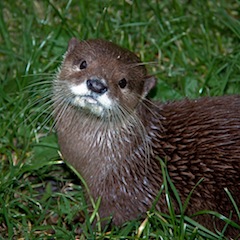 Description:
This is a full-time, labor intensive, position for an animal conservation center.  Although this is not a "play with animals" job, applicants must have a genuine interest in animals and take pride in the fact that they are responsible for their care and wellbeing. This position requires a high level of dedication, dependability, and a strong work ethic.
MUST have previous animal care experience.  It is imperative that candidates are flexible and able work well with teammates. Candidates must also have a willingness to take direction, to learn, and to follow the conservation center's specific processes and procedures.  This position offers excellent, hands-on training, and the opportunity for advancement for high achieving employees. 
Role:
Caretakers are responsible for the daily care of animals (otters, horses, dogs, cats, peacocks, and other fowl), including preparing food and feeding, administering medication, cleaning enclosures, preparing for veterinary appointments, and monitoring health.  Caretakers are also expected to assist with grounds upkeep, maintenance, and small repairs. 
Responsibilities:
Specific duties include, but are not limited to: 
-       Preparing foods
-       Feeding and watering
-       Administering medication and supplements
-       Cleaning, washing, and sanitizing enclosures
-       Monitoring environment and animal health
-       Preparing animals for transportation and veterinary appointments
-       Assisting with grounds upkeep and maintenance
-       Completing all tasks and training as directed by center leadership
-       Maintaining task completion records and upholding safety standards

Requirements:
-       Must have experience and enjoy working with animals
-       Must be flexible, hardworking, and dependable
-       Must have attention to detail and ability to follow directions
-       Must have interpersonal skills and proven ability to work effectively with colleagues
-       Must be able to push, pull, and lift up to 60 pounds
-       Must be comfortable with large equipment and farm tools
-       Must be able to handle exposure to outdoors, odor, noise, and live animals
-       Must live within commuting distance to center (Statesboro, Georgia)
Starting at $15/HR
Paid vacation after 1 Year
Only Serious Inquiries Apply
Please email resume to contact listed below.
NO PHONE CALLS PLEASE!
EOE