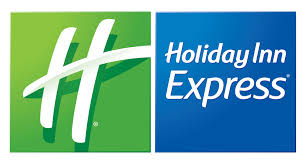 Scope:
Accurately balances all hotel income and expenses for 24 hour hotel operating period.
Primary Responsibilities:
Balances and audits for accuracy room revenue, food and beverage revenue and telephone revenue; assists in the preparation of all reports relevant to daily revenues.
Balances and audits for accuracy all room and tax charges, cashier reports, and guest and house accounts.
Completes arid transmits daily management and accounting reports and supporting documents; prepares customer tracking report, market segmentation report, food and beverage revenue report, any other auditing report necessary to ensure the accurate accounting of hotel revenues and expenses.
Communicates with other hotel departments as necessary to resolve accounting discrepancies arid to request or provide information.
Performs all Guest Service Representative functions as required; may assist in booking room reservations; may assist in answering hotel phone calls and notifying guests of messages.
Relationships:
Internal  Accounting: to resolve reconciliation issues.
External Hotel Guests: to provide services                   
All Departments: for financial reconcilliation/clarifications.
Qualifications:
Educational Experience: High school diploma or equivalent and one year hotel or audit accounting experience.
Certification: None
Skills: Interpersonal skills, Computer aptitude, Math/accounting skills.
Physical/Cognitive Activities
This description of physical and mental activities is not intended to describe essential job functions. Rather, its purpose isto give the job applicant a feel for the physical and mental activities of the job to the end that an applicant with adisability can determine whether he or she will be able to do this job either with or without accommodations.
-The major responsibility in this position is to accurately balance all daily hotel income and expenses, therefore a significant portion of the workday is spent speaking, listening, andanalyzing usually while sitting at a desk.
-The vast majority of time is spent compiling, analyzing or reviewing daily management and accounting reports or using a keyboard to input data, typically while sitting down. A small portion of time is spent moving around the hotel in order to collect data or speak with staff or guests.
-Communication skills are necessary for interacting with other hotel departments, staff, or guests.
-Lifting, pulling, or carrying items weighing approximately 15 pounds can occur a portion of the time if handling or filing the day end reports.
-Reading and writing abilities are used often in reviewing and compiling the daily auditing reports.
-The person in this position spends some time utilizing problem solving and reasoning abilities.
-Mathematical skills, including basic math, basic accounting, percentages, and variances are used a large portion of the time.
The statements in this job description are intended to describe the essential nature and level of work being performed. They are not intended to be ALL responsibilities or qualifications of the job.
To apply please send your resume to: Wendy.McBride@savannahlodging.com